Our Campus
In October 2010 we began raising funds and broke ground the following March in a small rural village on the banks of the Niger river -- the first two weeks with the help of 17 stellar high school students involved in the buildOn leadership program. It was an impactful and beautiful experience for the high school students, the village and us.
We've since completed a pre-school, primary school and, in April 2015, a middle school. The pre-, primary and middle schools are all officially sanctioned public schools. Teachers and directors are hired and their salaries paid by the local government. The inauguration of the pre- and primary schools in 2012 was broadcast on Mali public television (below).
Pre-school
Young girls traditionally take care of younger toddler and infant siblings while their mothers do household chores (hauling water, cooking, collecting firewood, etc.) and work in the fields. In order to ensure girls' attendance in school, mothers need help with the youngest of their children. For this reason, we built a pre-school so mothers have the support they need and young girls can freely attend school.
Studies have also shown that children engaged in organized and constructive play during pre-school years are more successful in school.
Adult Literacy Program
We're also providing literacy training for adult villagers and children past the age of enrollment in the formal school system. We put resources into upgrading the mud brick structure with a cement floor, as well as exterior and interior stucco. It is equipped with the same furnishings and resources as the primary school classrooms.
Water Pump
One of the biggest contributors to early childhood mortality rates is contaminated drinking water. We raised funds to construct and install a hand pump for a clean water source to directly serve the school so the children have access to potable drinking water. You can see the process and joyful celebration in the photos (below).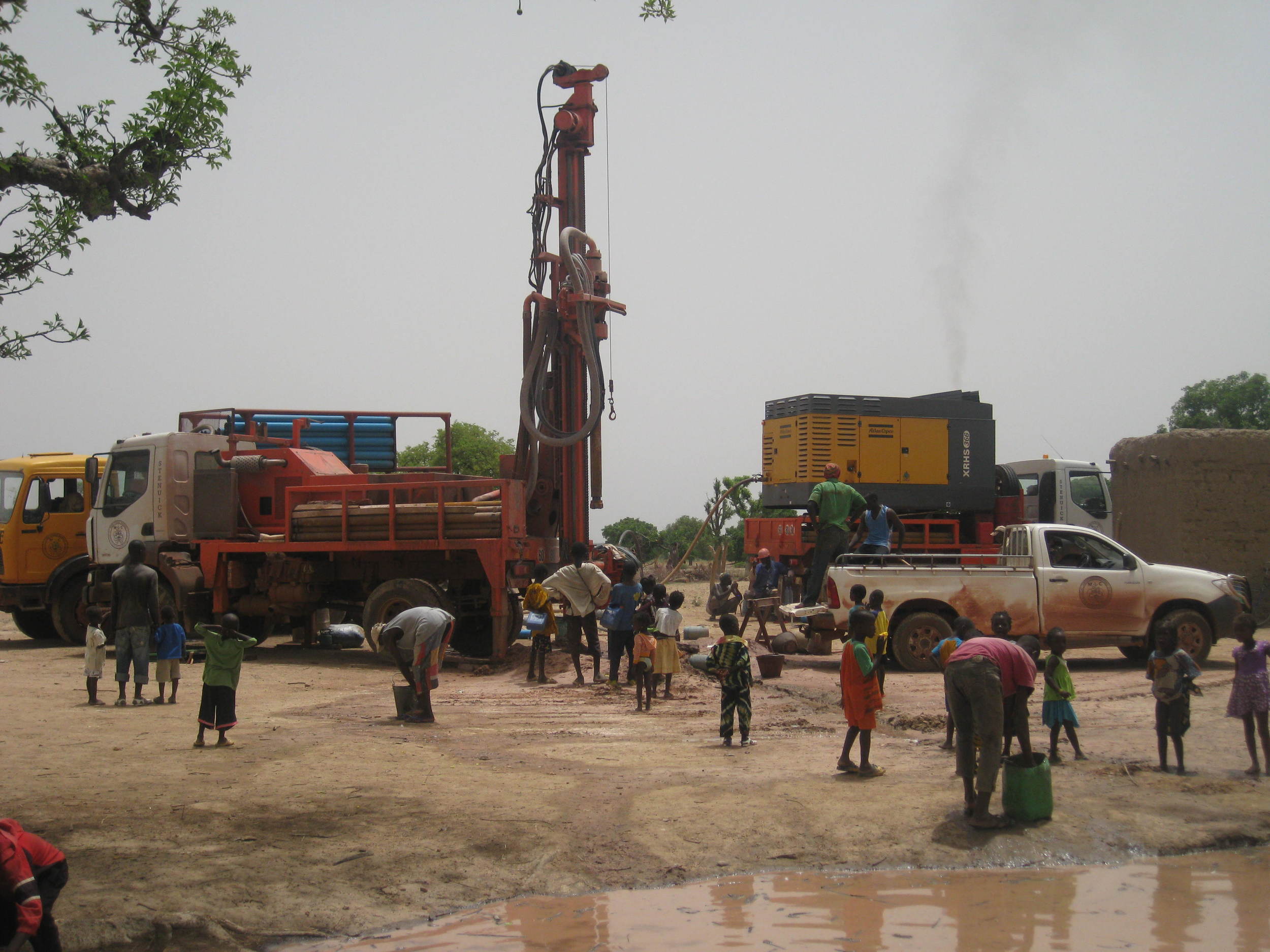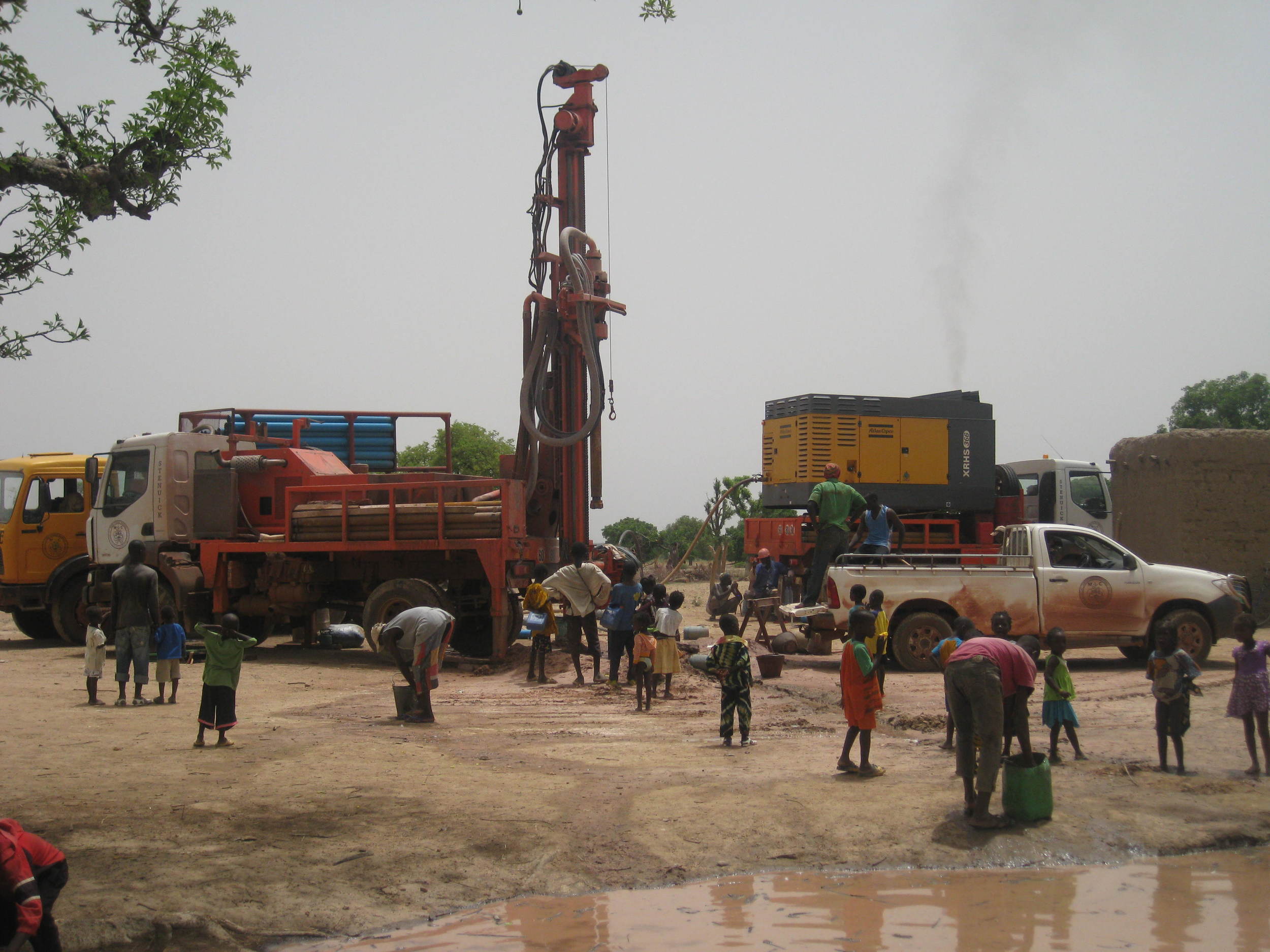 Teacher Training
Our partner, L'Institut Pour L'Education Populaire du Mali, has conducted three week-long trainings for the teachers and directors. The trainings include sessions with the community to reinforce their role in supporting the students and teachers. We aspire to continue providing this annual training for the teachers as we are seeing the tremendous positive effects -- including the effects of teachers incorporating constructive play into their teaching and the ability to identify and teach to children who learn differently.
Playground Equipment and Toys
Kompan, a Danish company that designs playground equipment specifically to foster early childhood brain development, has donated age-appropriate play sets for both the primary and pre-schools.
LEGO Foundation has supported our project with donations of toys for both the primary and pre-schools.
Traditional soccer balls last about as long as popsicles melting in the African sun. One World Futbol designs a ball that does not require air and is virtually indestructible.
Nutrition and Sanitation Programs
We're partnering with Helen Keller International to work on improving sanitation practices and childhood nutrition, particularly as they relate to brain development and eye health.
Girls' Education Initiative
We have been working with the village to continue encouraging the enrollment of their daughters in school. In 2014, the village Elders expressed their commitment by declaring, of their own accord, that girls would not be married until they completed their education. When asked what prompted this shift in thinking, they shared that they had observed over their lifetimes that women with an education had better quality of life and seemed generally happier. And this translated to better quality of life for their entire family. As a result, we raised funds to build three more classrooms for the middle school, grades 7-9. There is a new high school just a few kilometers away, so they will be able to continue their education through high school and, hopefully, on to University or a trade school.
In 2016 we partnered with Be Girl to provide special underwear to menstruating girls to help them feel more confident attending school during their periods. The underwear has been a success with girls no longer missing school for this reason.
Tutoring
We provide tutoring for 9th graders to help them prepare for the national admission test to high school. In 2014 and 2015, all of our students enrolled in 9th grade passed the exam. In 2016, all but one student passed (he retook the exam passed in 2017). In 2017, 8 of 11 students passed. The national pass average was 41% and in the 5 years prior to building our middle school, 0% of students from the village had passed the exam.
What's Next
Library
Each classroom currently has its own selection of non-text books appropriate for the reading level and interests of each grade -- some books are available in the local Bambara language and some in French, the official language of Mali.
We are in conversation with the Malian Ministry of Education about a possible collaborative effort to build a permanent library structure for the campus to provide access to local language and French books, as well as other learning materials. We will be seeking private funding to finance this piece of the project.
Expanding Play
We hope to add basketball to the recess activities. Local blacksmiths will be commissioned to construct the hoops and while we hear rumors of an indestructible basketball in development, we will be providing regular balls for the time being and a sturdy air pump.